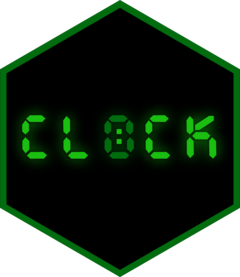 Getters: year-month-weekday
Source:
R/gregorian-year-month-weekday.R
year-month-weekday-getters.Rd
These are year-month-weekday methods for the getter generics.
get_year() returns the Gregorian year.

get_month() returns the month of the year.

get_day() returns the day of the week encoded from 1-7, where 1 = Sunday and 7 = Saturday.

get_index() returns a value from 1-5 indicating that the corresponding weekday is the n-th instance of that weekday in the current month.

There are sub-daily getters for extracting more precise components.
Usage
# S3 method for clock_year_month_weekday


get_year

(

x

)





# S3 method for clock_year_month_weekday


get_month

(

x

)





# S3 method for clock_year_month_weekday


get_day

(

x

)





# S3 method for clock_year_month_weekday


get_index

(

x

)





# S3 method for clock_year_month_weekday


get_hour

(

x

)





# S3 method for clock_year_month_weekday


get_minute

(

x

)





# S3 method for clock_year_month_weekday


get_second

(

x

)





# S3 method for clock_year_month_weekday


get_millisecond

(

x

)





# S3 method for clock_year_month_weekday


get_microsecond

(

x

)





# S3 method for clock_year_month_weekday


get_nanosecond

(

x

)
Examples
monday

 

<-

 

clock_weekdays

$

monday




thursday

 

<-

 

clock_weekdays

$

thursday







x

 

<-

 year_month_weekday

(

2019

, 

1

, 

monday

:

thursday

, 

1

:

4

)




x




#>

 <year_month_weekday<day>[4]>


#>

 [1] "2019-01-Mon[1]" "2019-01-Tue[2]" "2019-01-Wed[3]" "2019-01-Thu[4]"





# Gets the weekday, 1 = Sunday, 7 = Saturday


get_day

(

x

)




#>

 [1] 2 3 4 5





# Gets the index indicating which instance of that particular weekday




# it is in the current month (i.e. the "1st Monday of January, 2019")


get_index

(

x

)




#>

 [1] 1 2 3 4