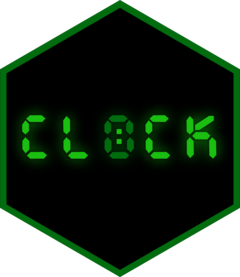 Motivations for clock
Source:
vignettes/articles/motivations.Rmd
motivations.Rmd
Motivations
R has always had strong date and date-time capabilities. The Date, POSIXct, and POSIXlt classes provide a powerful foundation to build on, and the R community has done just that. lubridate, zoo, and tsibble are just a few of the popular packages that have extended R's native date-time capabilities.
So, why clock?
The following are a few of clock's goals:
Explicitly handle invalid dates

Explicitly handle daylight saving time issues

Expose naive types for representing date-times without a time zone

Provide calendar types for representing calendar "dates" in alternative ways

Provide variable precision date-time types
Dealing with dates and date-times is difficult enough as it is. clock's overarching mission is to accomplish its goals in the most explicit and unambiguous way possible. It does this through a combination of:
Erroring early and verbosely

Requiring named optional arguments everywhere

Providing an optional "strict" mode for production systems that forces you to explicitly type out your assumptions for invalid dates and daylight saving time issues
You might also be wondering, why not add these features to lubridate instead? While clock's high-level API and lubridate have similar overall scopes and feel, they are powered by two very different systems. The way that you solve problems with clock is often very different from what you might do with lubridate. Merging this new system into lubridate would be a very difficult task, and would involve many backwards incompatible changes. Additionally, clock's low-level API provides new types and capabilities that are out of scope even for lubridate, which focuses on R's native date-time types.
The rest of this vignette investigates each of clock's goals in more detail. Where relevant, a comparison against lubridate is made to demonstrate some of the improvements and consistency that come with clock.
Parts of this document are extremely detailed, and can get very technical. They are included to provide examples of tough date-time manipulation problems that I feel are under-discussed, but feel free to skip around.